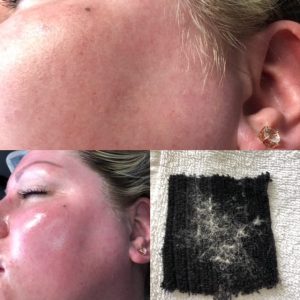 Dermaplaning is a manual exfoliation technique that removes all baby hair and up to 30 days of dead skin with a custom dermaplaning blade.
Because the face grows Vellus hair, the hair does not grow back thicker or darker but grows back as baby hair. Treatments can be done every 3-4 weeks, leaving skin glowing. New cells will be regenerated leaving fresh beautiful skin.
It increases the absorbtion of topical products, immediately reduces lines and wrinkles and primes skin for a chemical peel.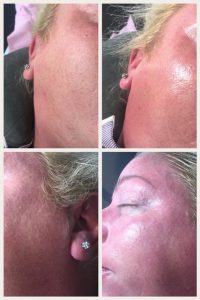 Dermaplaning  is suitable for the treatment of:
Dehydrated skin
Dull complexion
Acne
Rosacea
Sensitive skin
Ageing skin
Pigmentation
Photodamaged skin
The Dermaplaning course is £395 including kit and covers:
Tuition
Health and safety
Contra indications
The benefits of Dermaplaning and more